Starting Hamlet has got me thinking on this blog about how much we, as individuals, love things and where our love for these things comes from. For me, Shakespeare is one of my great loves. I may be slightly blinkered towards certain plays *cough Hamlet cough* but at the end of the day, if it's by the Bard, I'm 1000x more interested.
I started thinking about this during Friday's #ukyachat (run by the wonderful Lucy Powrie!) all about fandom, and I tweeted this:
It's entirely true that I found my love for Shakespeare as a teenager (thank you, Henry V and Kenneth Branagh). That then developed by seeing David Tennant play an incredible Hamlet at the RSC.
It somewhat snowballed after that.
But it made me think about things that have fandoms and things that don't and why that might be. I've started reading Alice Oseman's latest book, I Was Born For This, which is all about a fandom centering around a boyband. (It is an excellent book, btw, that I suggest you all read.)
It made me feel disappointed that there isn't that level of fandom out there for Shakespeare.
Don't get me wrong, I love #ShakespeareSunday (run by the excellent Hollow Crown Fans on twitter) as much as the next person. But it seems like if you want to be a fangirl about Shakespeare, it has to happen in an academic discourse, arguing the merits of Shakespeare's language, analysing its impact and its significance on a literary plain.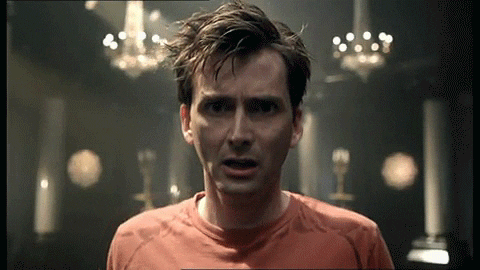 And one of the reasons I started this blog is because I didn't see another corner of the internet (save @rosiefreckle fantastic Simply Shakespeare feature!) that was talking about the love of Shakespeare outside of an academic discourse. Where are the fans of the epic bromance that is Hamlet and Horatio? (coming soon…!). Who's talking about the hilarity that is Benedick and Beatrice as they try desperately NOT to fall in love with each other? And who will discuss with me the fact that Henry V is just trying to be a good king and everyone should get off his back because it was hard back then and he had to leave his friends for his duty as king and WHY DOES NOBODY THINK OF THE DIFFICULTIES OF HENRY'S RESPONSIBILITIES MORE OFTEN?!
I'm assuming the answer that you've found to that is because they're not real people, Katherine. They are just characters. They are just figments of a collective imagination.
But that doesn't make it any less worthy of fandom.
Outside of Shakespeare, I've loved discovering the ADSOM fandom, fellow Spinster Club members, and anyone who will talk about Pratchett with me. All of those are made up of fantastic people loving a thing they are passionate about.
So why does Shakespeare always seem to get a cold shoulder?
To try and counteract this lack of love for the Bard, I'd love it if you could get chatting with me here, in the comments, or over on twitter, and let me know what parts of Shakespeare you love the most. Which characters do you love? What storylines are you addicted to? Which moments in certain plays make you laugh/cry/scream/flail?
After all, just because he's over 400 years old, doesn't mean he isn't worthy of some twenty-first century fandom.
Katherine x